Who we work with
Shipping Partners
At World Options, no shipping challenge is too big or too small! A comprehensive, accessible shipping service for our small to medium business customers is at the core of what we do. In order to provide this service, we have undertaken local and global, strategic partnerships with the world's leading carriers.
World Options has negotiated the best rates, directly with our courier partners, in order to offer our business customers considerable savings on their shipping solutions and the most competitive rates you will find.

UPS - united parcel services

UPS is the most established and the largest parcel integrator in the world. Founded in the United States in 1907, they initially began as a ground courier operations and an alternative to the USPS (US Post Office).
Since their early days as a ground operation, UPS has developed a significant global foot print. Here, at World Options, we are proud to consider UPS as one of our Global Strategic Partners and are delighted to work with them in all the countries that we operate in.
UPS offer an extensive range of services. When speed is of the essence, our primary recommendation to our customers is the Express and Express Saver services. If you are looking for a more cost-effective distribution then we recommend the Standard and Expedited services. While UPS are particularly strong in the US, they also offer excellent overseas shipping services.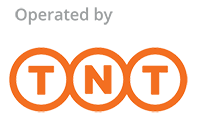 TNT EXPRESS
TNT (Thomas Nationwide Transport) was launched just after the Second World War as a delivery service in Sydney. Since then, they have since seen significant growth and are now among the top five global, major package delivery companies. They deliver millions of documents and packages on a daily basis. Although they are now owned by FedEx, TNT have kept their identity as a separate company.
In the 1980's, TNT expanded into Europe and the rest of the world and now offer their services to 180 countries. They still have a very strong presence in Australia but have added a leading domestic service in Europe with their unique "Road Express" service. Their Economy Express service is an excellent choice for World Options customers offering a large number of Express destinations.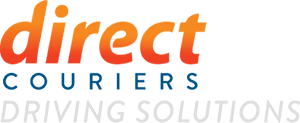 Direct Courier
Established in 1983, Direct Couriers originally had a fleet of 20 small vehicles providing courier services for the advertising, TV stations and media industry. In 1994 the company was bought out and its new owners took the company into a slightly different direction by offering a Taxi Truck service as well, expanding their courier services interstate and to international locations. Over the years they have opened 5 branches across Australia and have recently expanded with a new office in New Zealand. Currently they have a fleet of 860 vehicles to provide fast courier delivery with GPS tracking for full visibility.

StarTrack
Established in 1974, StarTrack is based in Dee Why, New South Wales and is owned by Multigroup Distribution Services. As part of the Australia Post Group, in 1982, the name Discount Freight Express was adopted before it later became StarTrack.
With over 55 depots and agents nationally with their head office located in Strawberry Hills, New South Wales, the company has seen considerable expansion. 90% of the company's business is express road freight. With 11.4 million delivery points and 11,000 vehicles on the road as well as 750+ national flights per day, StarTrack is the perfect partner for World Options.

CouriersPlease

CouriersPlease was established in 1983 serving Australia with their city focused parcel delivery business. Since their inception, CouriersPlease have grown into a leading parcel delivery expert offering nationwide coverage across Australia. Today they operate from 15 major facilities in Australia's key cities. More recently they have expanded their offering to include a new International and Domestic Air service, which now connects their customers to over 220 countries.
As a fully owned subsidiary of SingPost, the values of Trust, Total Customer, One Team, Top Execution, and Transformation, anchor their goal to become Australia's #1 eCommerce courier service.
Capital Transport
Capital Transport is an Australian transportation and logistics provider established in 1990. Capital Transport provide flexible transportation solutions to businesses across Australia, they have grown rapidly and now have offices in 5 major cities across Australia with over 1500 vehicles in place to delivery business goods fast. Transporting anything from simple business documents to large scale heavy machinery by the truck load across cities within hours. They have invested in technology, improved business processes and well as customer services to offer a fast efficient logistic solutions for their customers.

Hi-Trans Express
Hi-Trans Express is an independently family owned Australian company with over 50 years' experience in the freight, warehousing and the logistics industry. Originally the company started out providing freight services in Adelaide and then expanded, providing other logistics solutions to businesses. A well-known brand, Hi-Trans Express is run from its head office in Adelaide and has branches in 5 other major cities across Australia as well as having agents located across the country. They are committed to providing a reliable customer focused service and provide transportation and logistics solutions to a number of large well-known brands.